Example usage
Chords may be defined as sequences of integers, with each integer corresponding to a pitch or a pitch class. The following chord defines a C major triad in first inversion:
From this symbolic representation, it is possible to derive various acoustic and sensory representations, such as:
1) A wave: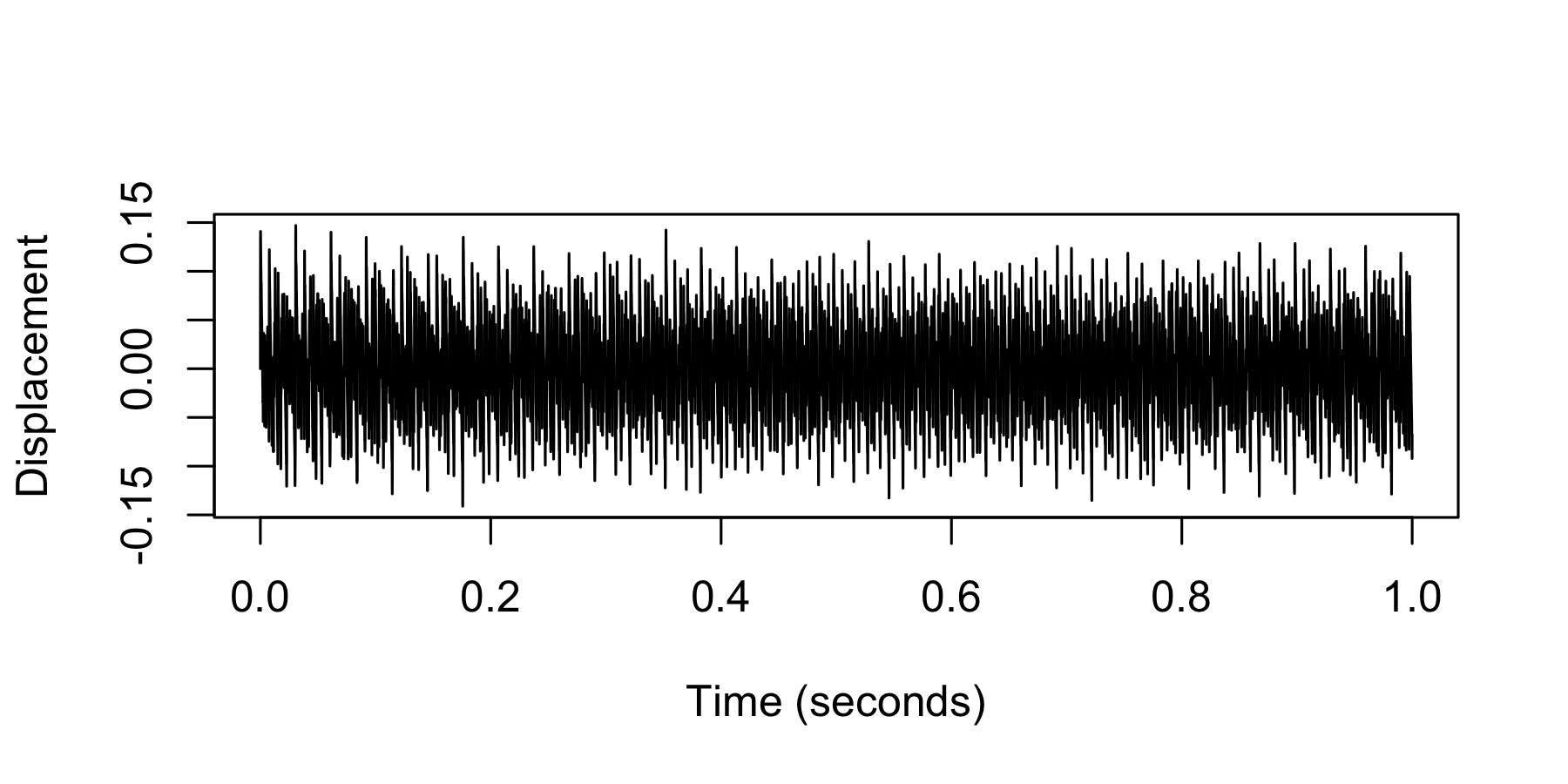 2) A sparse pitch spectrum: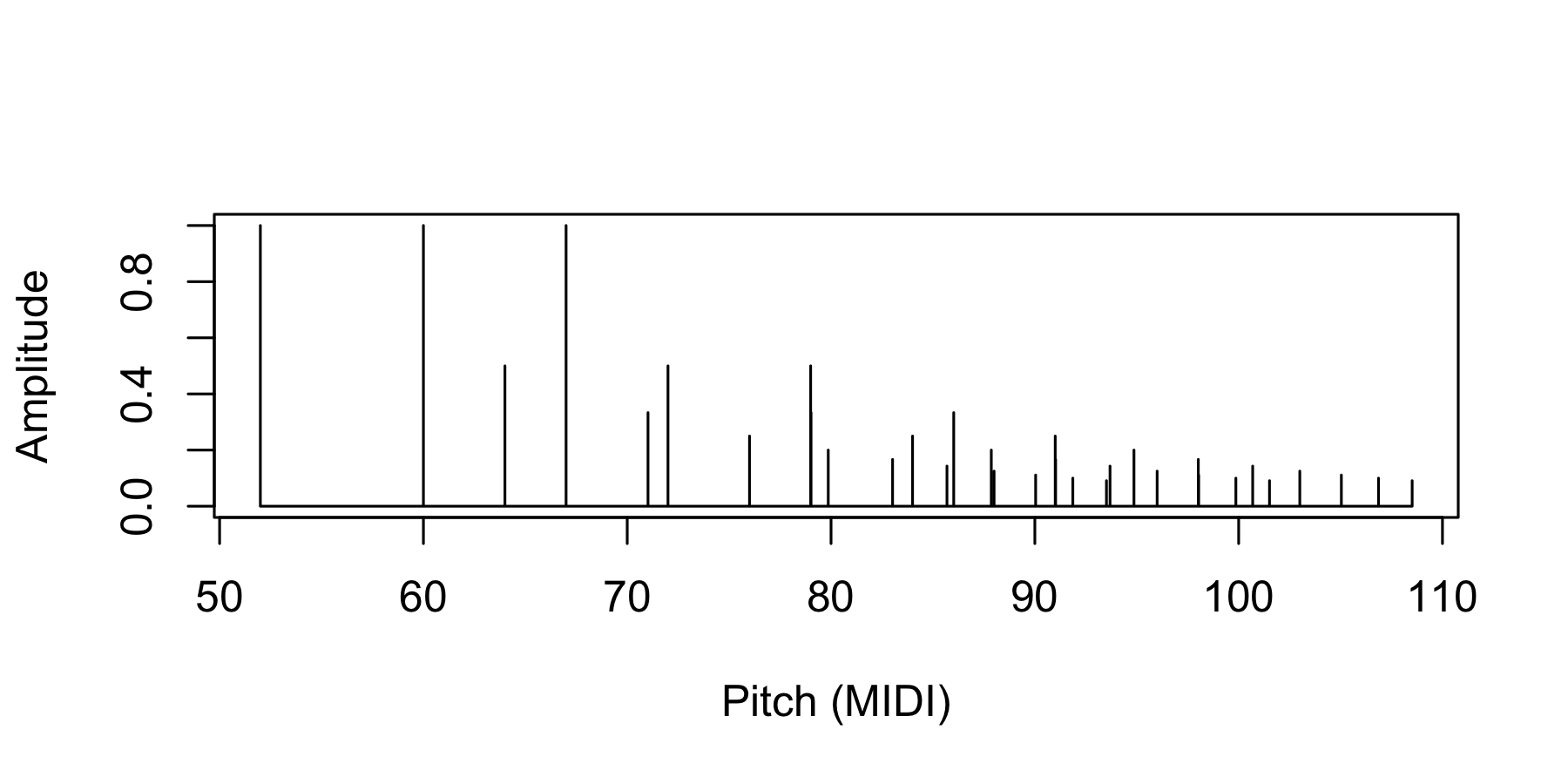 3) A sparse pitch-class spectrum: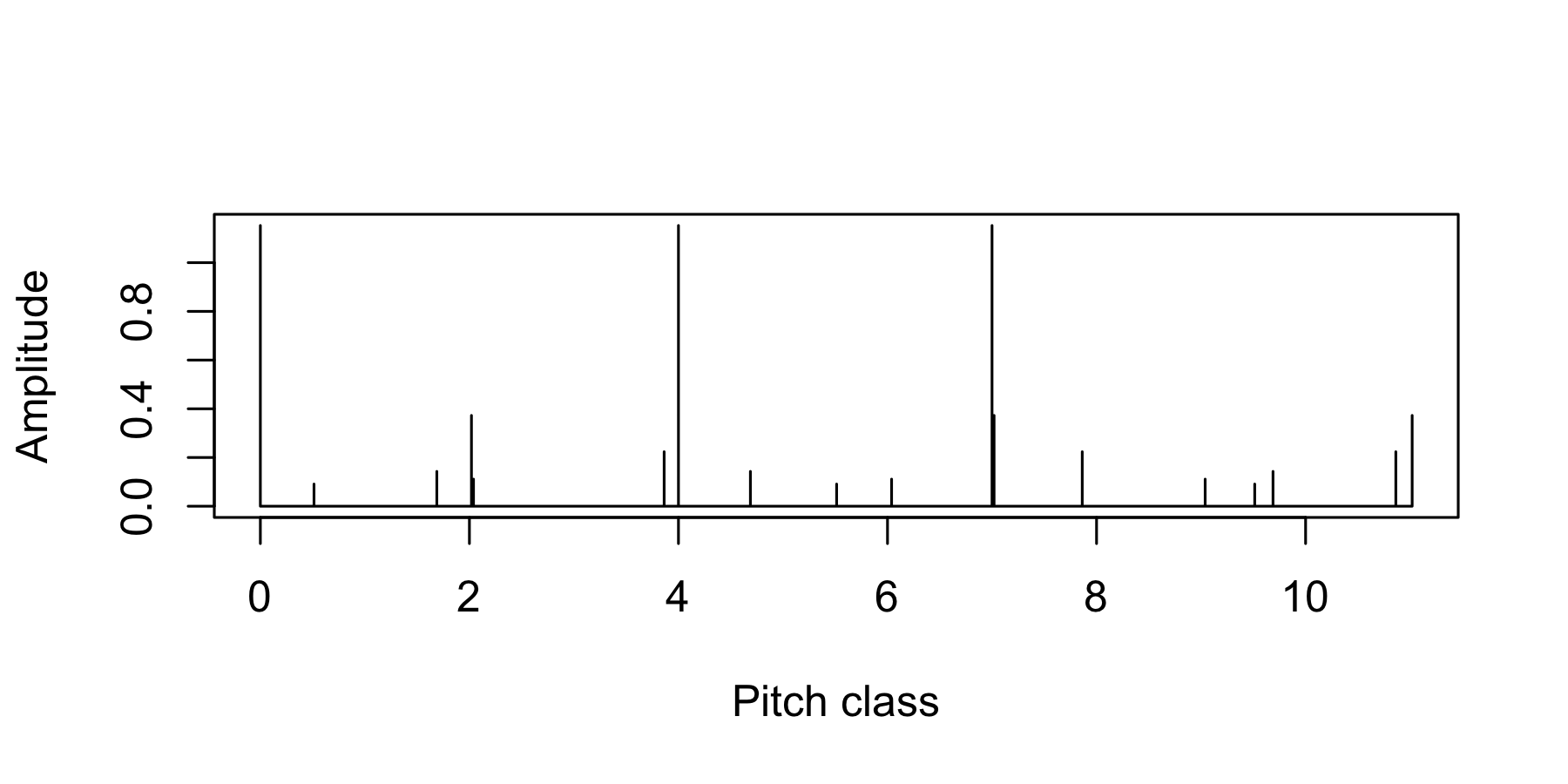 4) A smooth pitch-class spectrum: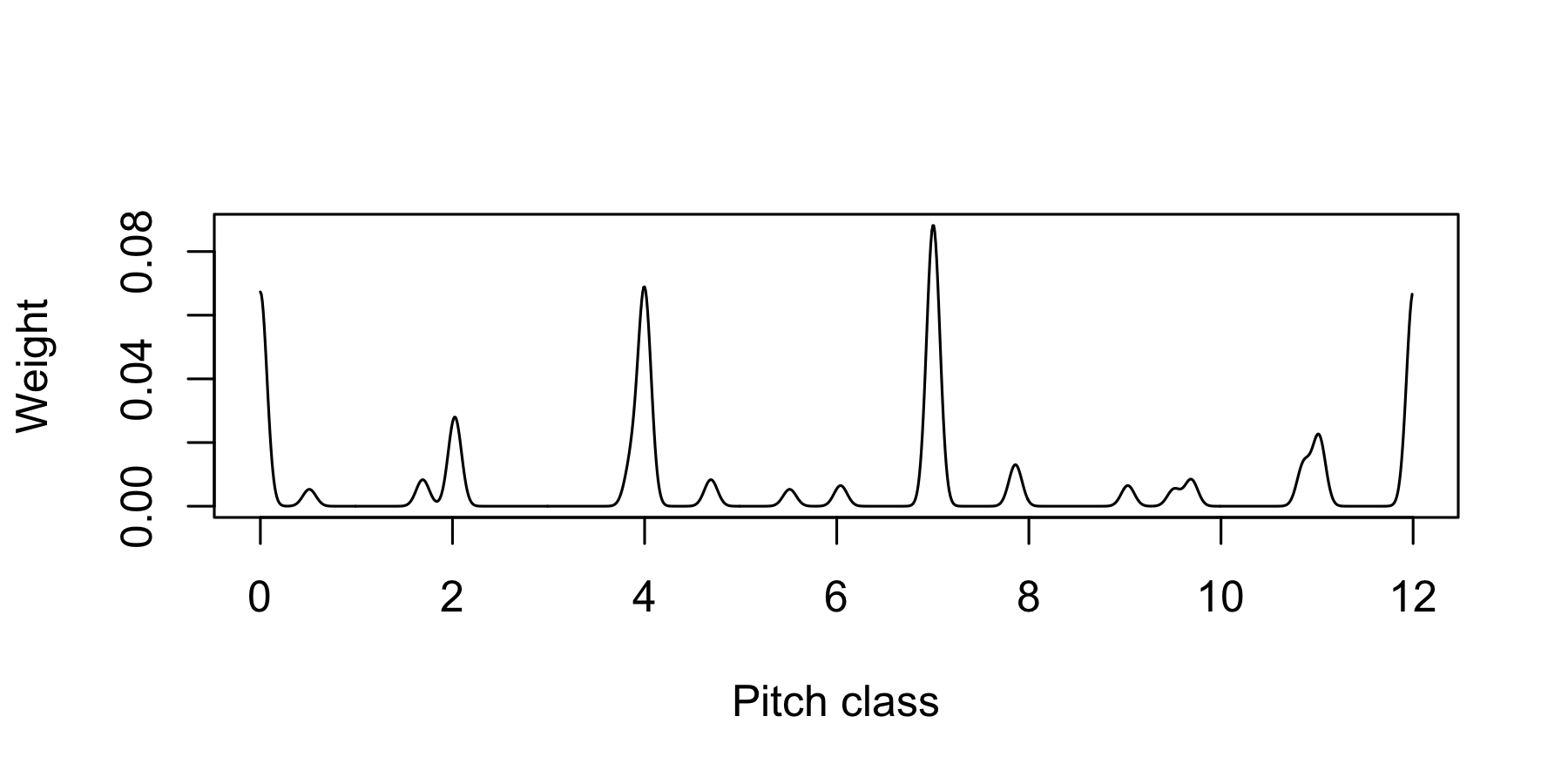 Chords can be translated to various symbolic representations, which can be encoded to integer formats. For example, here we convert the chord to the pitch-class chord representation, and then encode it to an integer.
Similarly, the following code expresses the chord as a pitch-class set, and then encodes the pitch-class set as an integer.